We are France's hospitality industry WIFI specialists. Our WIFI installations respect the architecture of your hotel and are optimized for a fast, continuous, and easy internet connection. We offer back-up solutions and our support desk is open 7 days a week to solve any critical issues in less than 2 hours!
The WIFI by UTH also comes with a multitude of options with regards to how your guests can access your network, how to partition said networks, and a whole gamut of ancillary services such as Streaming and Casting, advertising, specialized communications etc….
UTH is your single point of contact for all your hotel's IT needs and challenges.
Our local hotline is open 7 days a week and is composed of tens of IT technicians with in-depth knowledge of the hospitality industry codes, technologies and softwares.
As a true IT department for your hotels, we manage all your technical providers on your behalf to let you focus on your guests!
With more than 15 years of experience in the hospitality industry and dozens of successful missions, UTH offers you an unmatched expertise and a plethora of industry contacts to ensure the optimal execution of all your technical projects. Whether you are opening a new venue or renovating your hotel, whether it is switching PMS or installing new technologies, we consult and take charge for you.
Working hand in hand your architects and/or contractors, we provide you a single point of contact who will alleviate your workload. Don't waste time and money learning from costly mistakes when you can leverage our experience for much less !
Our managed backup services provide you with tailored solutions for storing, securing and, if necessary, recovering all your data within 24hrs.
Depending on your needs, UTH proposes local backups on NAS server and/or managed cloud storage in remote data centers. We also help you design and maintain your directories, partition your data, and protect their access – for your own peace of mind and in compliance with French GDPR laws.
Our security and videosurveillance unit offers to perform the initial study, equipment selection, and installation of your security systems and CCTV networks.
We also provide 7-days a week maintenance and help you with the appropriate softwares and back-ups to take advantage of the systems to their fullest (image analysis, video lock for doors, video warnings, facial recognition for restricted areas etc…)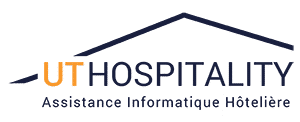 19, Rue du Sentier
75002 Paris
Standard: 01 44 50 11 40